CoRD a nice RDP client for Mac OS X
Posted on Sa 07 Januar 2012 in Mac
Searched for an alternative for Microsoft RDP client for Mac and found CoRD. It's a nice free and open source tool for Mac and works fine unitl now.
Nice features are:
Bookmarks
All sessions in one window
Quick connection
Share folders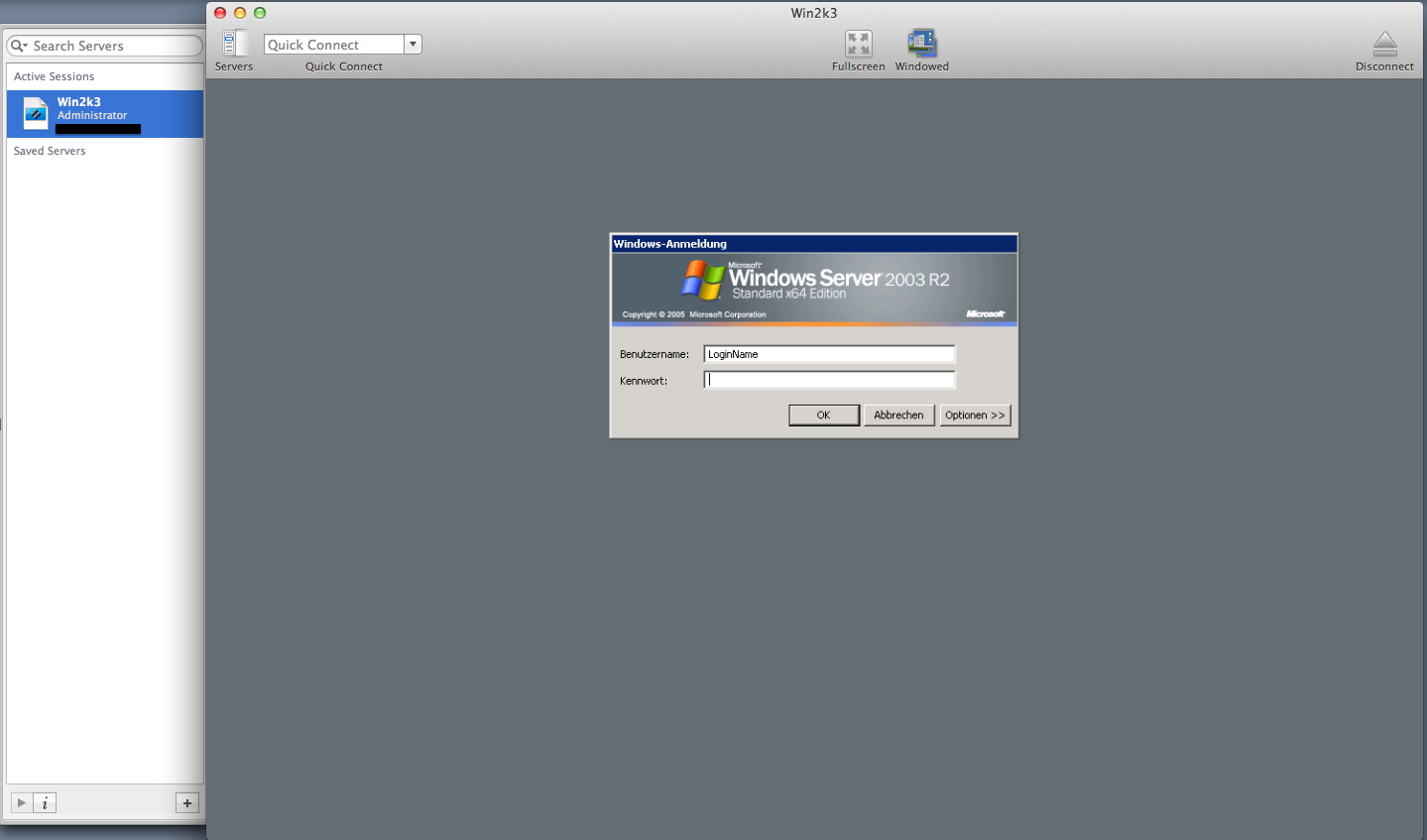 I will include a more detailed review of this nice tool when I have used it for a while.